About the Artist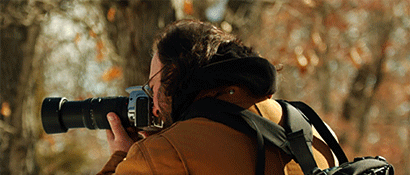 I thrive to dig deep into our beautiful country and photograph anything that I feel has a beauty to it and through my camera, bring it to life for others to enjoy.
Jerrold Goldberg – Through the years, he has honed his techniques to become a successful photographer. Jerrold worked on producing striking photos of scenery, wildlife and nature.
Over the years, Jerrold's artwork has been awarded 1st place ribbons in many photo contests. In addition, he was honored to have his photography on exhibit in Jackson, WY at the National Museum of Wildlife Art.
Jerrold always utilizes the highest quality equipment available. Photographs in Jerrold's collection are produced by a 12 mega pixel digital camera and a high-end 44" wide, 7 color, 672 nozzle commercial printer, to assure that the highest standards will be achieved. Prints can be produced up to to 44" x 100 feet.
| | |
| --- | --- |
| | The "Fall Leaves" photograph seen here is a favorite among Jerrold's fans. Although it was shot in a digital format where manipulation could take place, Jerrold prides himself on not manipulating his photos and limiting any corrections to those that would be generally performed in a film environment, such as color correct, sharpen, dodge or burning the image. The unique colors you see in "Fall Leaves" could only have been created by nature itself |